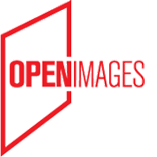 Open Images is an open media platform that offers online access to a selection of audiovisual archive material to stimulate creative reuse.

As part of Images for the Future, the Netherlands Institute for Sound and Vision and Knowledgeland are developing Open Images. The aim of this project is to offer online access to a selection of archive material to stimulate creative reuse. Reuse includes remixing of archive footage in new videos. Open Images also supports interlinking with other data sources (like Wikipedia), allowing the easy creation of mashups. Access to the content will be based on the Creative Commons model, which proposes a middle way to rights management, rather than the extremes of the pure public domain or the reservation of all rights. The 'open' nature of the project is underscored by adapting open formats and using open source software for its infrastructure. Software resulting from Open Images will also be released under an open source license.
The films are OGV format and can be viewed through the Cortado applet.
Files are quite small with a maximum size of 352×288.
There are enjoyable short items in the collection; such as this newsreel about fashion-guru Frank Govers, but hopefully the Open Images will also feature some longer productions in the future. For the moment not a lot of films seem to exceed a modest 10 minutes.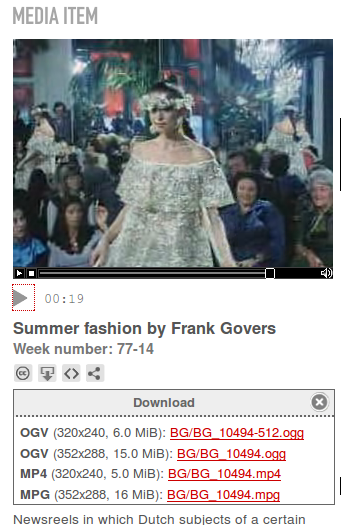 Posted on: Wednesday, September 30, 2009 by:
OSVideo
in category:
Media archives
,
News
---