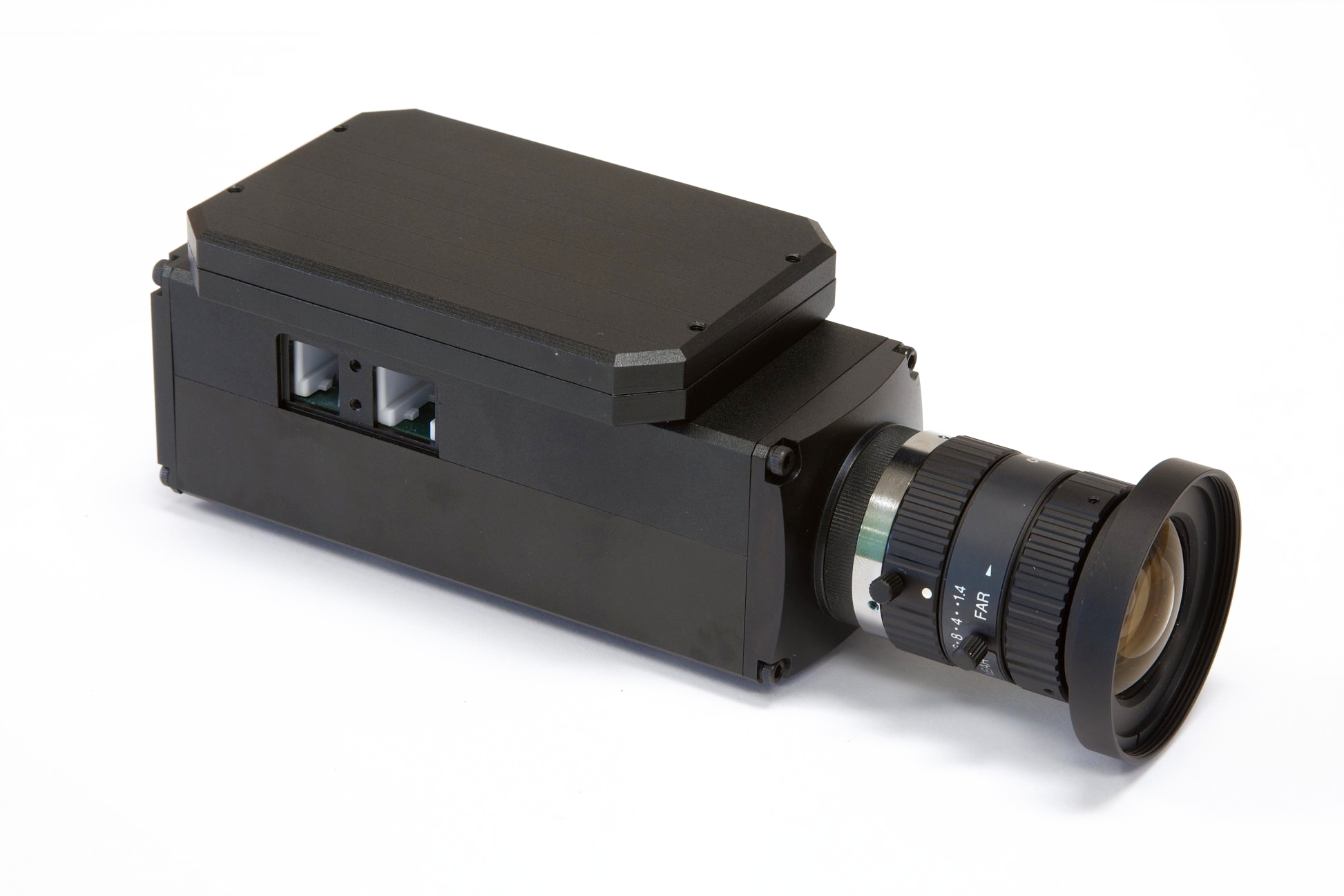 NC353L-369-HDD

Elphel, Inc. provides high performance cameras based on free software and open hardware designs. "Freedom of the users of Elphel products is our top priority – we value and protect it with the GNU General Public License that covers all the Elphel software and hardware designs.
This freedom extends from the convenience of the out-of-the-box usage of the cameras with the intuitive GUI to the possibility to modify any parts of them. It protects user right to create and distribute derivative products based on our designs, products that may be suitable for the applications we had never thought about ourselves."

The camera's are designed by Andrey Filippov. He says the newest models are the first high-resolution, high frame-rate digital camera to offer a low bit rate, thanks to using a theora codec. Filippov wrote several interesting articles.
In Elphel camera under the hood: from Verilog to PHP he reports how Elphel arrived at the first major redesign of the camera's software. A tech tale with a biographical undertone.

Here's a page with video samples made using different models, boards, lenses .

Read on the current state of developmen on the developpers blog

There is a Vimeo Elphel group: Check out this collection of video's made with different types of Elphel camera's. One of my favorites has to be this webcam timelapse by Alexandre Poltorak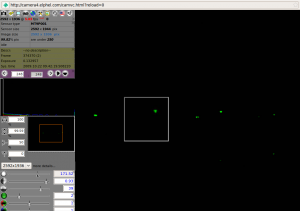 Online Elphel Cameras
Here .. and Here .. you can find open index pages of a few Elphel cameras connected to the Internet. Currently these cameras are located on the roof of the Elphel head quarter in Salt Lake City, Utah. Click on Camera Control Interface to see a live image. Clicking the Camera or other logo's to open the interface.
The cameras webservices are in general designed for fast local network connections so there could be some glitches when you try it over the Internet. Primarily supported with Mozilla Firefox, video stream is disabled to save bandwidth.
Opera browser may also work, Internet Explorer — definitely does not work well.
Posted on: Wednesday, October 21, 2009 by:
OSVideo
in category:
Copyrights and licenses
,
Hardware
,
News
---