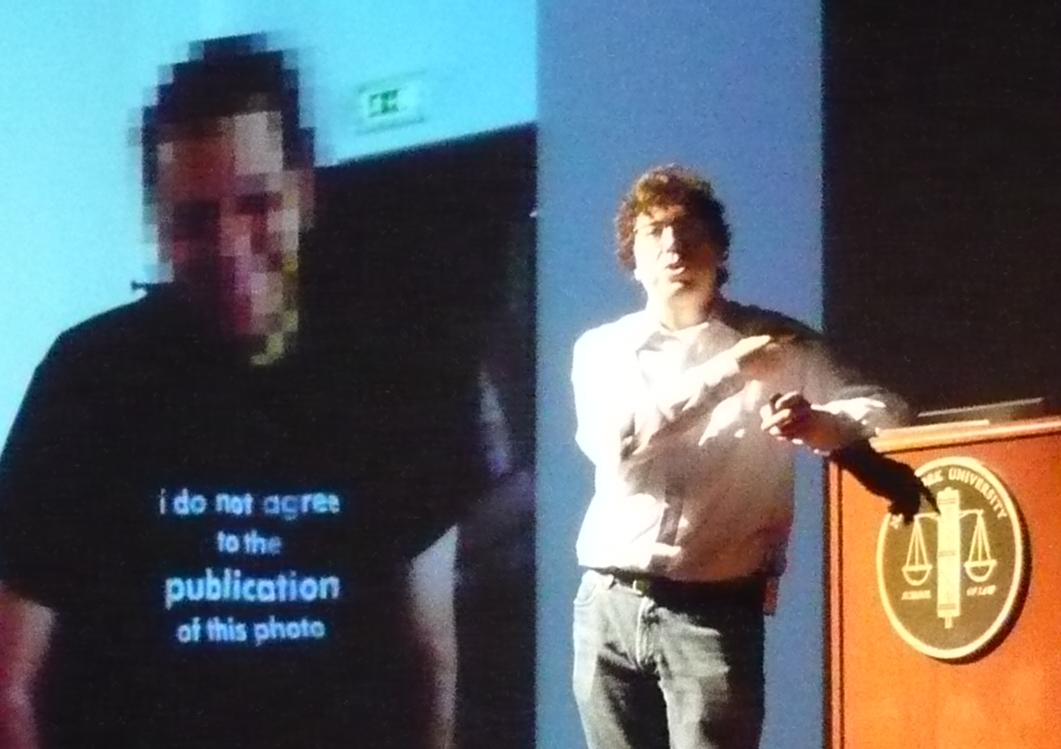 http://osvideo.constantvzw.org/wp-content/uploads/jonathan_zittrain.ogg

An ogg/vorbis bootleg recording of Jonathan Zittrain's talk Here Comes Everybody. In this entertaining yet serious speech Zittrain addresses social political aspects of video on the web, the need to consider local mesh network strategies, the power of ISP's. Where is 'here' in the cloud of the web? What is the positive and negative potential of mass scale availability of workforce on the web?
Jonathan Zittrain is co-director and co-founder of Harvard's Berkman Center for Internet and Society and a professor at Harvard Law School. Among his areas of expertise are cyberlaw, security, and copyright law. His book The Future of the Internet—And How To Stop It is about generative technology like the internet and how it promotes innovation and disruption. As controlled devices like iPods and Tivos grow in popularity, we face worrisome consequences for the net's future potential for user participation.
Posted on: Sunday, June 21, 2009 by:
Peter
in category:
Copyrights and licenses
,
Further reading
,
News
,
Patents
---