Open Source Cinema is a collaborative documentary project aiming to create a feature film about copyright in the digital age.
The script for the documentary, titled Basement Tapes, is written as a wiki , inviting contributors to expand, rewrite and revise it.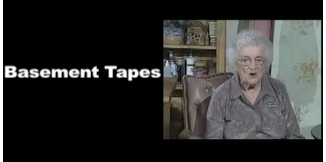 How to participate?
Watch the source movies which are already uploaded. Check the page with scenes in progress. Help create them by submitting original material, by creating a remix of existing material or editing the wiki of the film.
The project is set up by Brett Gaylor, who is a web designer, editor, cameraman working for documentary production company EyeSteelFilm, producing amongst others The Homeless Nation, a website made to bridge the digital divide, encouraging the street community to use digital tools to express themselves.
Watch a video interview with him on flasher.com in which he explains how the project came into existance, how the project could evolve after the documentary is finished and why change is valuable for the future of documentary filmmaking.
Posted on: Thursday, May 17, 2007 by:
Peter
in category:
Collaborative filming
,
Copyrights and licenses
---