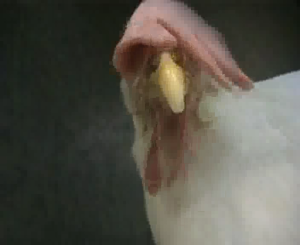 Ross Rudesch Harley contributes an article titled "From Open Circuits to Open Distribution: Can Video Artists Adopt FLOSS Strategies as their own?" to FLOSS+ART , an indispensible resource book for artists interested in Free Software, published by OpenMute and edited by Goto10 FlOSS+ART "critically reflects on the growing relationship between Free Software ideology, open content and digital art".

Harley disputes the model of a central (You)tube to watch video on the web, with "restrictive user agreements and monolithic structure" and pleas for inventive ways to rethink possibilities of video in a networked environment.
"Whatever the platform is for our new model, we need to link it, open it up, blow it apart — as that's what is necessary to avoid the creation of yet another proprietary walled garden and individualised silo."

The article re-works some fragments from an earlier paper by Harley: Totally Busted: Do We Need a YouTube for Video Art?
If the old televisual models have indeed been totally busted by the movement towards user-generated video inaugurated by video art of the 1960s, then I'm going to propose that we continue this process and hack the archives and the histories we are responsible for. I want to propose a Free Libre Open Source Software (FLOSS) distributed network that allows us to collectively annotate, post, and grow video, new media and electronica cultures.
Read in this (yes rather aged) conversation with Soda_Jerk (Dan and Dominique Angeloro) if Harley agrees that "remixers are the sex organs of the sample; that by copying and consuming media we help it to multiply and disseminate."
If you're in the mood for some of his older video footage have a look at this tasty collection, of which Chicken Face is one of my personal favorite's.
Posted on: Wednesday, February 25, 2009 by:
Peter
in category:
Films and Projects
,
Further reading
---